Description
Solopower 1.25 to 1.5 Watt, 14.5" x 1.5" Flexible and Lightweight CIGS Solar Cell - Lot of 10
These stainless steel super flexible cells came from Solopower in San Jose, California. We have been unable to locate any written specifications but we have measured them to be 0.50 volts. Regarding the amp output these are the same type of cell used in the Solopower SL1 panels which used 60 cells for 75 watt panels making them just over 1 watt per cell.
The entire underside is the "positive" connection and the white bar on the sun-side is the "negative" connection.
Raw Solar Cell - uncoated. Will need to be encapsulated to withstand weather.
Length: 368.5mm (14.5 inches)
Width: 38.1mm (1.5 inches)
Height: .253mm (.01 inches)
Individual Cell Weight: 0.32 oz
Lightweight Stainless Steel Structure CIGS Solar Cells which are Semi-Flexible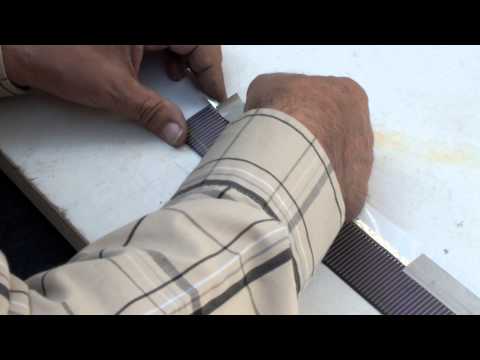 Solopower SL1 Lightweight Stainless Steel Super Flexible CIGS Solar Cell Demonstration - YouTube
Video will open in a new window
[isdntekvideo]
Condition: New
These solar cells are new from the manufacturer. They are uncoated and Will need to be encapsulated to withstand weather.Please view our photo set and contact us if you have any questions.
View All
Close